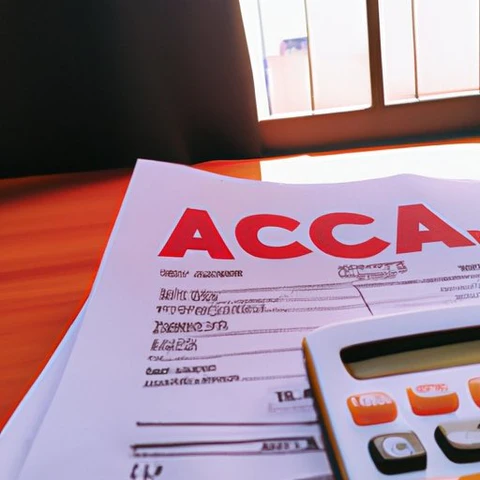 Introduction:
The ACCA (Association of Chartered Certified Accountants) qualification has emerged as a popular choice among aspiring accountants in India. With its global recognition and comprehensive curriculum, the ACCA course offers a pathway to a rewarding and globally recognized accounting career.
The ACCA course equips individuals with the knowledge, skills, and professional ethics required to succeed in the dynamic field of accounting and finance. In India, the ACCA course is designed to meet the evolving needs of the accounting profession. It offers flexibility in terms of eligibility requirements, allowing students from diverse academic backgrounds to pursue the qualification. Whether you have a background in commerce, science, or arts, ACCA welcomes students from all streams.
Benefits:
Global Recognition:
ACCA is recognized in more than 180 countries, providing access to international career opportunities.
The global recognition of ACCA enhances your credibility and marketability as an accounting professional.
Versatile Skill Set:
ACCA equips you with skills beyond traditional accounting, including financial management, taxation, auditing, and strategic planning.
The broad skill set acquired through ACCA prepares you for diverse roles in the financial industry, increasing your flexibility and adaptability.
Enhanced Employability:
ACCA demonstrates to employers that you possess the necessary knowledge and skills to excel in the accounting and finance field.
Holding the ACCA qualification significantly enhances your employability prospects, opening doors to a wide range of job opportunities.
Career Flexibility:
ACCA allows you to pursue careers in various sectors such as public practice, corporate finance, banking, consulting, and entrepreneurship.
The qualification provides a solid foundation for roles such as financial controller, auditor, financial analyst, and tax specialist, offering diverse career paths.
Continuous Professional Development:
ACCA's focus on continuous professional development ensures that you stay updated with the latest developments in the accounting profession.
Committing to ongoing learning through CPD enhances your professional growth, keeps your skills relevant, and positions you as a lifelong learner.
Networking Opportunities:
ACCA provides access to a global network of professionals, allowing you to connect with peers, industry experts, and potential employers worldwide.
Networking through ACCA events, forums, and online communities facilitates relationship-building, mentorship opportunities, and career advancement.
Professional Ethics:
ACCA's emphasis on ethical behavior and professional conduct sets a high standard for professional integrity.
Demonstrating your commitment to upholding ethical standards enhances your reputation and is highly valued by employers and clients.
Pathway to Professionalism:
ACCA serves as a pathway to becoming a Chartered Certified Accountant, a prestigious professional designation.
Gaining ACCA membership and using the ACCA designation adds credibility to your professional profile and signals your expertise in the field.
Eligibility Criteria:
Educational Qualifications: You should have completed the 10+2 level of education or its equivalent from a recognized educational board or institution. There are no specific subject requirements at the 10+2 level.
English Language Proficiency: Since ACCA is an internationally recognized qualification, a good command of the English language is essential. You may be required to demonstrate your English language proficiency through tests like IELTS or TOEFL depending on the policies of the ACCA body in your country.
Foundation Level: If you do not meet the minimum entry requirements, you have the option to start with the ACCA Foundation level. The Foundation level provides a pathway to the ACCA qualification and is suitable for those who do not have the required educational qualifications or English language proficiency.
Registration for the ACCA:
Visit the ACCA Official Website: Go to the official website of ACCA (www.accaglobal.com) and navigate to the "Becoming an ACCA student" section.
Create an Account by providing the necessary details and check the eligibility criteria. Once you meet all the criteria you can select a tuition provider , if you prefer because it is completely optional. Pay the registration fee to the ACCA body, after getting yourself registered it is important to submit all your documents and you will receive a confirmation which includes your ACCA student registration number and further instructions on accessing study materials and preparing for the exams.
Duration of the ACCA course in India:
The average duration to complete the ACCA qualification in India is around 3 to 4 years.
The duration can vary depending on factors such as study mode, individual study pace, and exemptions.
The course allows flexibility for students to study at their own pace, accommodating work or other commitments.
Students can choose their own study route and decide how many papers to attempt in each exam session.
Some students may be eligible for exemptions from certain ACCA papers based on prior qualifications or education, which can shorten the overall duration.
To determine the specific duration for completing the ACCA qualification, it is recommended to consult with an ACCA-approved learning provider such as ArivuPro academy or refer to the official ACCA website.
Seek detailed information from reliable sources or ACCA-approved institutions for accurate and up-to-date specifics regarding the duration of the ACCA course in India.
The ACCA course structure in India follows a well-defined framework:
Applied Knowledge Level:
Accountant in Business (AB)
Management Accounting (MA)
Financial Accounting (FA)
Applied Skills Level:
Corporate and Business Law (LW)
Performance Management (PM)
Taxation (TX)
Financial Reporting (FR)
Audit and Assurance (AA)
Financial Management (FM)
Strategic Professional Level:
Strategic Business Leader (SBL)
Strategic Business Reporting (SBR)
Advanced Performance Management (APM)
Options Module (Choose 2 out of 4):
Advanced Financial Management (AFM)
Advanced Taxation (ATX)
Advanced Audit and Assurance (AAA)
Advanced Financial Planning (AFP)
Ethics and Professional Skills module focuses on ethical behavior, professional skills development, and practical experience.
Note: The order of papers may vary based on individual preferences and exemptions.
conclusion:
The ACCA qualification offers a globally recognized pathway to a successful finance and accounting career. With a well-structured course and emphasis on ethics and professional development, ACCA equips students with versatile skills. ArivuPro Academy provides professional courses, including ACCA, with excellent guidance and support. Pursuing ACCA through ArivuPro Academy can enhance employability and open doors to diverse career opportunities.