After a long day at work, the first thing you want to do is curl up on your sofa and watch TV. You feel so comfortable and at ease in that piece of furniture. But have you ever thought about how much pollutants are embedded in your sofa? Dust mites, germs, and dust particles pollute your sofa. Not to mention the dust that builds up after a sandstorm. Cleaning your couch once every six months is recommended by experts not just to keep it clean but also to lengthen its life.
Sofa and upholstery procedure by Brilliant Cleaning:
Brilliant Cleaning offers economical Sofa cleaning in Dubai through our experienced cleaners. We clean, disinfect, and remove any stains from your couch, making it seem as good as new. The following is our couch cleaning procedure:
Survey:
Our expert team thoroughly inspects your couch to determine its construction, fiber content, backing material, and fillers. It assists us in considering the best cleaning procedure and materials to utilize.
Dry dirt removal:
After carefully inspecting the couch, it is cleaned with an industrial vacuum cleaner to remove dust, sand, and soil. A turbine-powered hand tool is used to vibrate and dislodge dust and grime from the sofa's surface. It also eliminates pet hair and other tiny solid materials attached to the cloth.
Spots & stains:
Any stains or spots are eliminated using the appropriate chemical agents.
Pre-spray and agitation:
After the stains have been cleaned, a suitable cleaning chemical is sprayed onto the sofa. It is then applied gently to the fabric to penetrate the fiber and remove any grease or oil that has been stuck to it.
Extraction:
A hot water extraction machine is used at this stage to remove the water and cleaning chemicals. We utilize equipment with dual suction motors to extract as much water and cleaning solution as possible, shortening drying time.
All upholstery services in Dubai: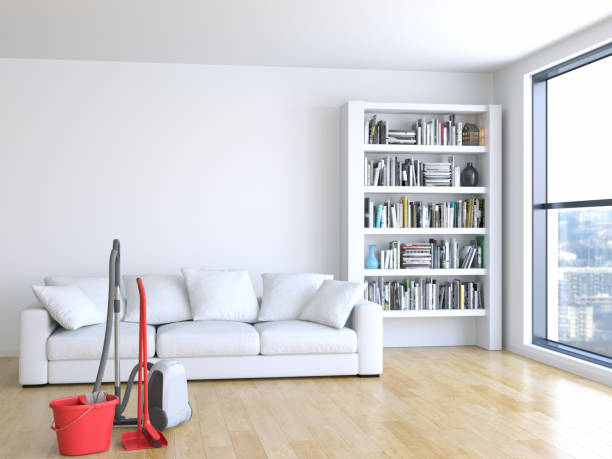 Aside from the best sofa upholstery in Dubai, we also provide various services, like changing your old couch into a new one and giving a spark to the interior of any room by providing the finest blinds, curtains, and upholstery options. We have an in-house staff of expert upholsterers and specialists that can provide you with the following services:
Mattress upholstery
Upholstery foam for sofas
Upholstery fabric for a couch
Upholstery on a leather couch
Curtains and floor coverings
Blinds
Cushions for the outdoors
Covers for outdoor protection
We guarantee top quality and on-time completion of upholstery work. We provide house visits, couch pickup and delivery, and curtain and blind installation.
Our devoted staff of specialists and trained upholsterers are available to serve you wherever in Dubai. We hire licensed background-checked upholsterers. Call us Brilliant Cleaning now to relish yourself with our services.