Skardu is located in the Gilgit Baltistan Northern area of Pakistan, is a breathtakingly beautiful destination that attracts countless worldwide tourists. Skardu is nestled amidst the mighty Himalayan and KrakRM mountain ranges and offers a perfect mixture of natural wonders, cultural heritage, and adventure. It's untouched beauty and serene ambiance makes it a dream destination for nature lovers and adventure enthusiasts alike.
If you're looking for the best skardu tour packages, you can visit the five best tourist places in Skardu will leave you mesmerized.
Kachura Lakes
Hidden amidst the Karakoram Mountains, the Kachura Lakes are enchanting lakes offering tranquillity and breathtaking vistas. The Upper Kachura Lake, known as the "Shangrila Lake," boasts crystal-clear turquoise waters surrounded by snow-capped peaks.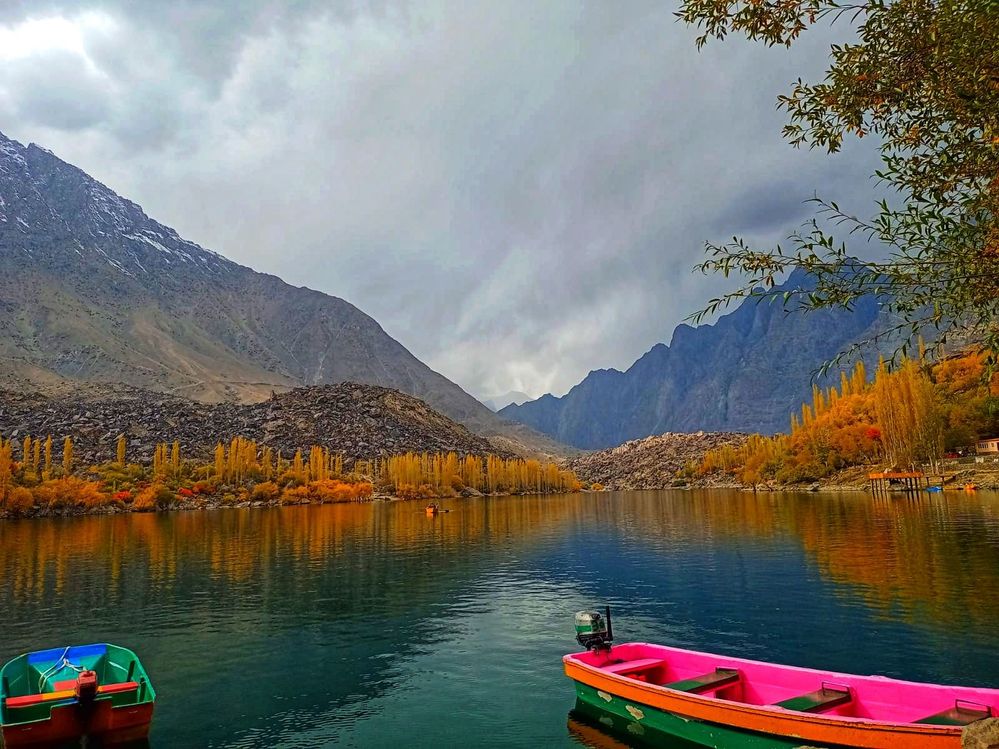 The Lower Kachura Lake, locally called the "Shangrila Resort," is equally captivating with its emerald green waters and lush greenery. These lakes provide a perfect spot for boating, fishing, and simply immersing yourself in the peacefulness of nature.
Shangrila Resort A Paradise on Earth
Perched on the banks of the Lower Kachura Lake, Shangrila Resort is a true paradise on earth. With its exquisite architecture and breathtaking surroundings, this resort offers a luxurious retreat for travellers. From comfortable accommodations to delicious local cuisine, Shangrila Resort ensures a memorable experience for its guests.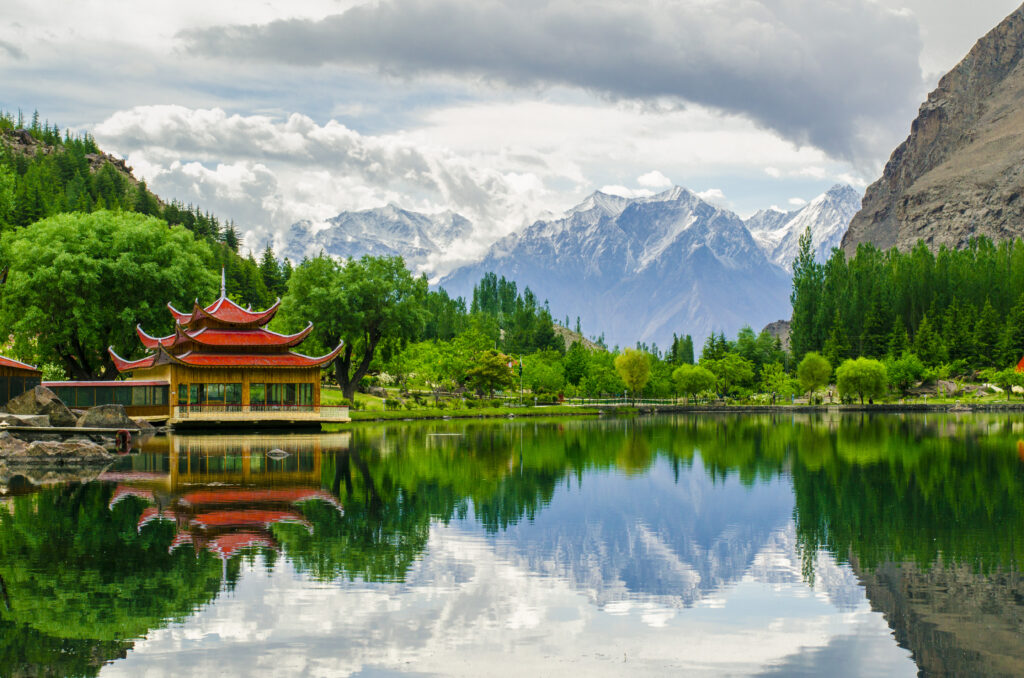 Make sure to stroll around the beautifully landscaped gardens and visit the resort's unique floating restaurant, which offers panoramic views of the lake.
Upper Kachura Lake in Skardu
Nestled at approximately 3,900 meters, the Upper Kachura Lake is a hidden gem in Skardu. The lake's serene blue waters, surrounded by rugged mountains and lush green meadows, create a picture-perfect setting.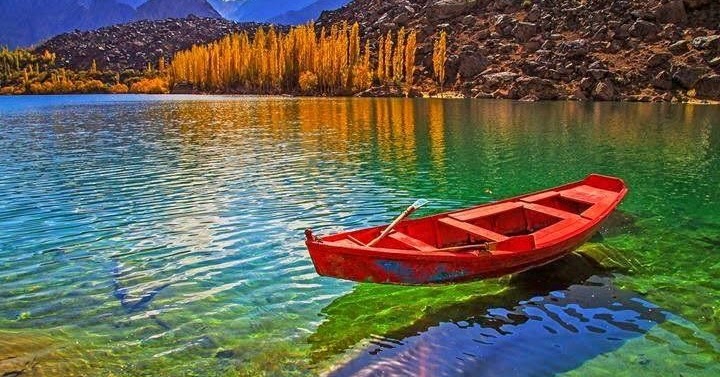 Adventure enthusiasts can embark on a trek to the Upper Kachura Lake, immersing themselves in the raw beauty of the Karakoram Range. The tour offers breathtaking views and a chance to witness the rich flora and fauna of the region.
Satpara Lake
Situated at around 2,636 meters, Satpara Lake is a serene retreat that mesmerizes visitors with its crystal-clear waters and stunning mountain backdrop. The lake is a popular spot for boating, fishing, and picnicking.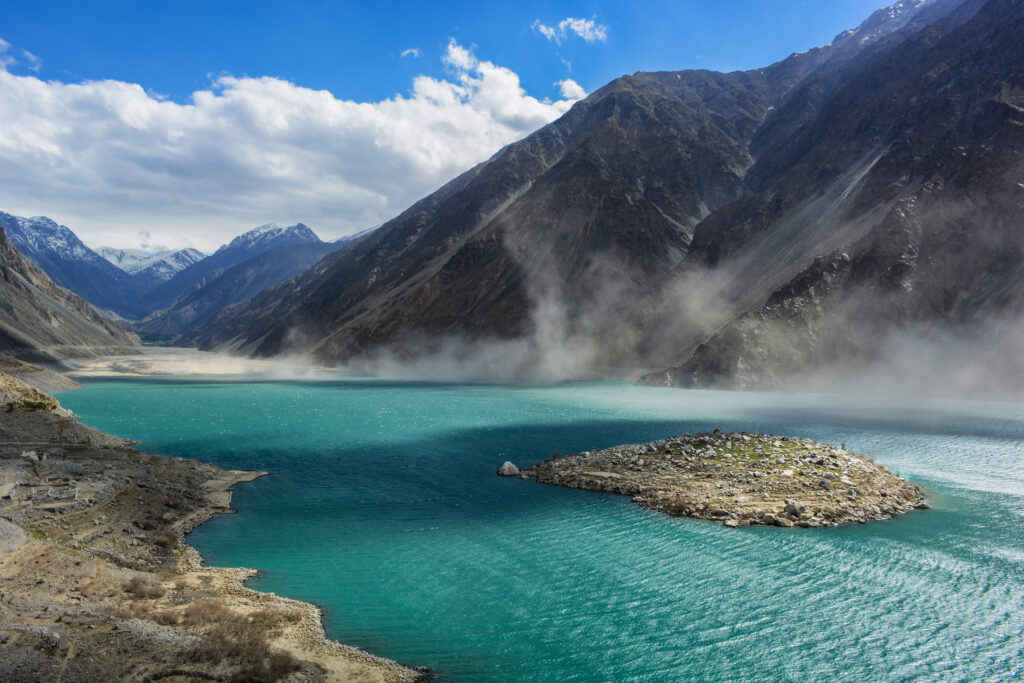 Surrounded by lush greenery and snow-covered peaks, Satpara Lake offers a peaceful ambience where you can unwind and connect with nature. Take advantage of the opportunity to witness the mesmerizing sunset over the lake, casting vibrant hues across the sky.
Deosai National Park Known as Land of Giants
For those seeking adventure and the chance to witness rare wildlife, visiting Deosai National Park is a must. Located at over 4,000 meters, Deosai is one of the highest plateaus in the world.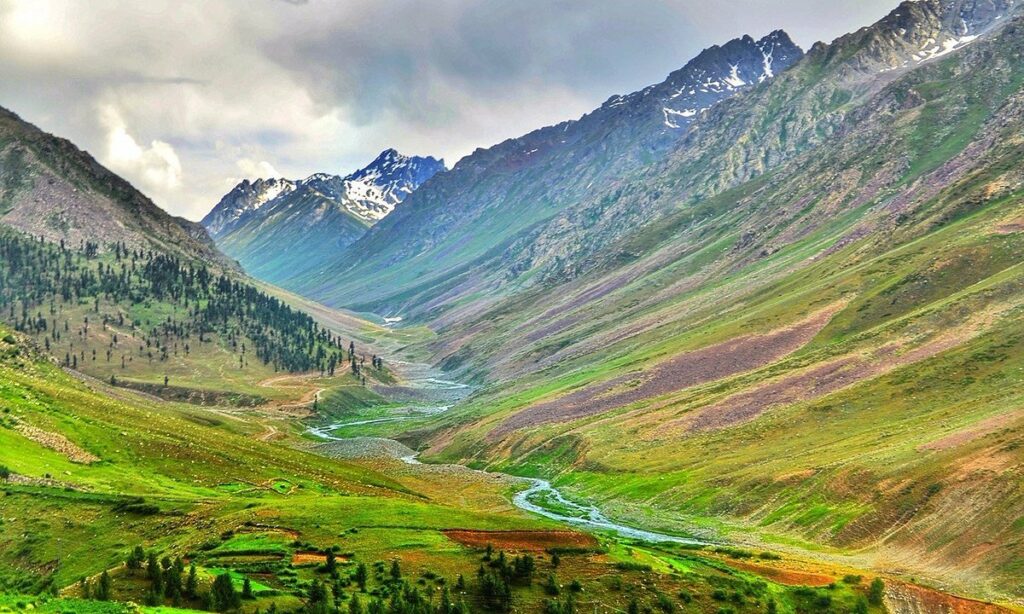 The park is home to diverse flora and fauna, including the Himalayan brown bear, ibex, snow leopard, and numerous bird species. Trekking through the rolling meadows of Deosai offers a unique experience, where you can witness the grandeur of nature and encounter the majestic wildlife that calls this place home.
Conclusion
With its majestic mountains, crystal-clear lakes, and serene landscapes, Skardu is a treasure trove for travelers seeking natural beauty and adventure. From the tranquil Kachura Lakes to the breathtaking Deosai National Park, every corner of Skardu offers a unique experience. Immerse yourself in the enchanting beauty of Skardu, and you'll create memories that will last a lifetime.