Every woman knows that choosing the right outfit can transform an evening from ordinary to extraordinary. Whether it's a special event, a night out with friends, or a romantic dinner, your attire sets the mood and makes a statement. In the realm of eveningwear, two versatile options stand out: party wear gown and midi dress for women. These fashion staples not only offer endless possibilities to glam up your evenings but also allow you to express your unique style effortlessly. In this blog, we'll delve into the world of party wear gowns and midi dresses, exploring their allure, trends, and valuable tips for making the most of these stunning ensembles.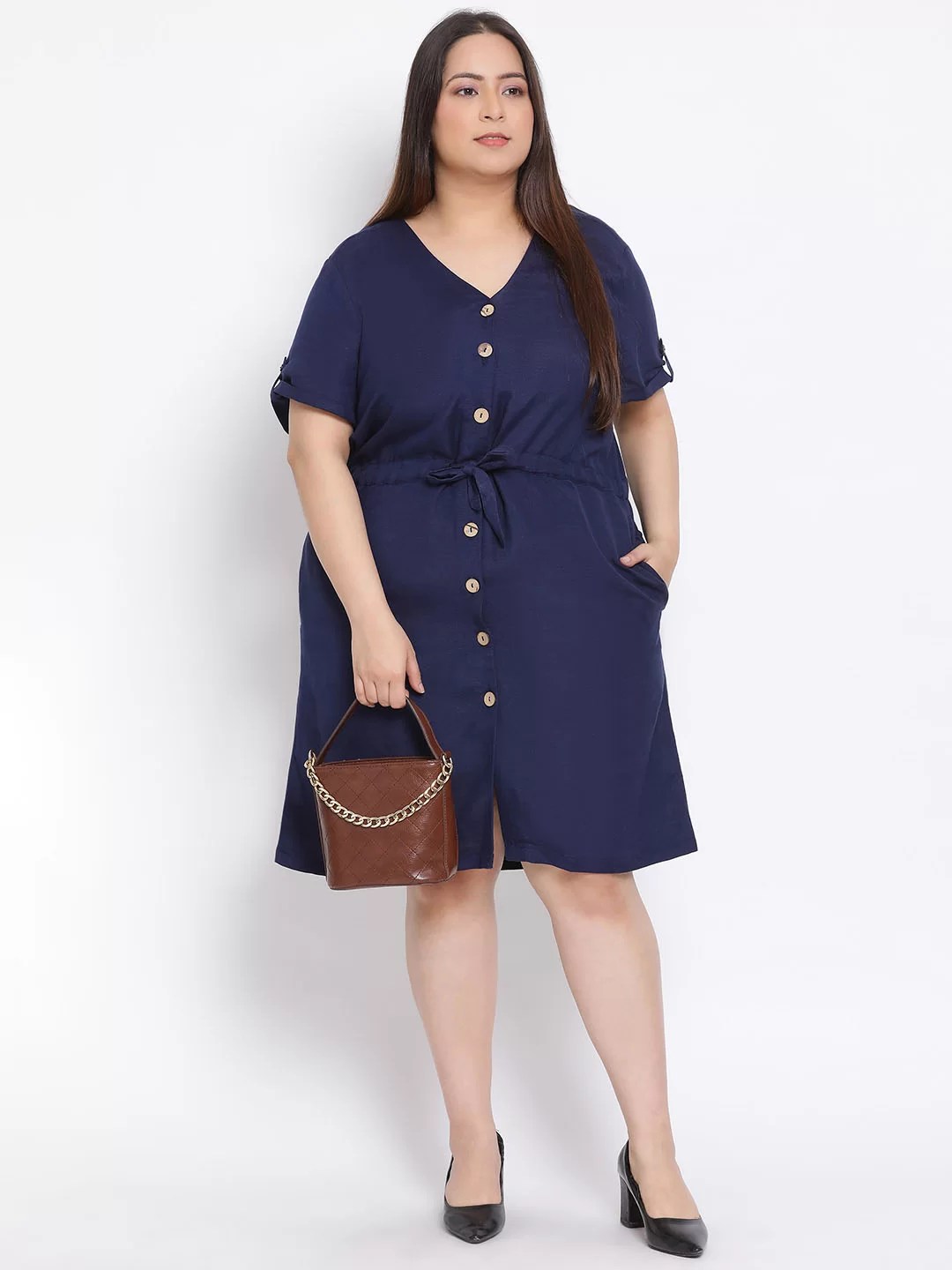 The Allure of Party Wear Gowns
Timeless Elegance
Party wear gowns possess an irresistible charm that has transcended generations. These exquisite, floor-length dresses exude elegance and grace, making them the go-to choice for formal events, galas, and black-tie affairs. They are meticulously designed to make you feel like a true Hollywood star, with their flowing silhouettes and intricate detailing.
Versatility in Gowns
What sets party wear gowns apart is their remarkable diversity. You'll find gowns in a wide range of styles, from the timeless A-line to the dramatic mermaid and regal ballgown. The choice of neckline, sleeve length, and embellishments allows you to showcase your unique style. Whether you gravitate towards a classic strapless gown, an alluring off-shoulder masterpiece, or a sophisticated one-shoulder design, rest assured there's a gown to match your personal taste.
Dazzling Fabrics and Colors
Party wear gowns are offered in an awe-inspiring array of fabrics, including luxurious silk, ethereal chiffon, opulent satin, and delicate lace. The color palette is equally expansive, featuring classic black and red, as well as soft pastels, gleaming metallics, and vibrant prints. When selecting a gown, consider the occasion, your skin tone, and your comfort level with different fabrics and colors. Don't hesitate to experiment with a unique hue that complements your personality and adds a touch of individuality to your ensemble.
Accessories and Styling
Accessories play a crucial role in elevating your party wear gown to new heights. A statement necklace, sparkling earrings, and an elegant clutch bag can provide the perfect finishing touches. Footwear choices, whether it's high heels for added glamour or comfortable flats for ease of movement, should align with your comfort level. Experiment with hairstyles, ranging from sophisticated updos to loose, flowing waves, to complement the neckline and overall ambiance of your gown.
Midi Dresses: The Epitome of Style and Comfort
Versatile Wardrobe Essentials
Midi dresses for women have surged in popularity due to their unmatched versatility. Falling gracefully between the knee and ankle, midi dresses strike the perfect balance between sophistication and comfort. They are an ideal choice for a wide range of occasions, from casual outings to semi-formal gatherings.
Styles to Suit Every Taste
The beauty of midi dresses lies in the diverse array of styles they offer. Whether you prefer a classic A-line midi for timeless elegance or a figure-hugging bodycon dress to accentuate your curves, there's a style that suits your unique preferences. Other popular options include wrap midi dresses, off-shoulder midis, and sleeveless variations. The selection of patterns, colors, and fabrics empowers you to customize your look to match the specific occasion.
Effortless Elegance and Comfort
One of the standout features of midi dresses is their comfort. The length allows for easy movement without sacrificing elegance. You can dance the night away or navigate a garden party with grace and ease. Additionally, midi dresses are suitable for various weather conditions, making them a versatile choice throughout the year.
Mix and Match Accessories
Midi dresses offer a versatile canvas for accessorizing. Depending on the event and your personal style, you can pair them with sandals for a relaxed summer look, ankle boots for a touch of edge, or heels for a more formal appearance. Adding a belt can cinch the waist and define your silhouette while layering with a jacket or cardigan can keep you warm on cooler evenings.
Tips for Selecting the Perfect Ensemble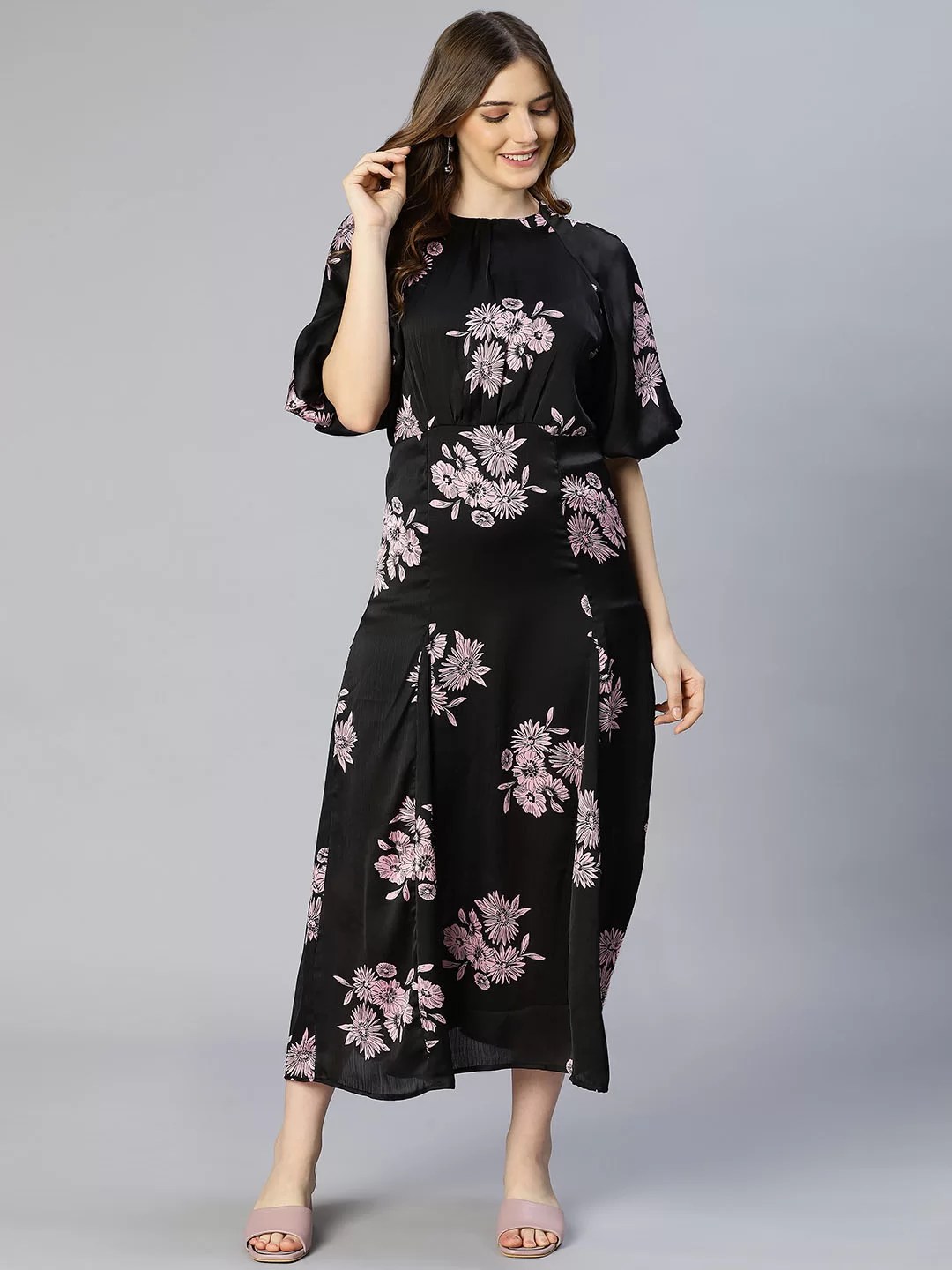 Now that we've explored the allure of party wear gowns and midi dresses, let's delve into some essential tips to guide you in choosing the perfect outfit for your upcoming evening event:
Consider the Occasion: Assess the formality of the event to determine whether a party wear gown or a midi dress is more suitable. Gowns excel at formal occasions, while midi dresses offer flexibility for semi-formal and casual gatherings.
Know Your Body Shape: Understanding your body shape can be your secret weapon in selecting the most flattering style. Both party-wear gowns and midi dresses come in designs tailored to various body types, ensuring you can highlight your best features.
Pay Attention to Fabric: The choice of fabric impacts both comfort and aesthetics. Luxurious materials like silk and satin are perfect for a lavish, formal appearance, while lightweight fabrics such as chiffon and lace lend themselves beautifully to a more relaxed vibe.
Experiment with Color: Embrace the opportunity to experiment with different colors. Your choice of color can set the tone for the evening and complement your skin tone elegantly.
Accessorize Mindfully: Accessories are your allies in enhancing your overall look. Choose them thoughtfully to accentuate your outfit without overpowering it.
Prioritize Comfort: Regardless of how stunning an outfit may appear, comfort should remain a top priority. Ensure you can move, sit, and dance comfortably in your chosen attire.
Personalize Your Style: Your style should be an authentic reflection of your personality. Whether you opt for a classic, timeless gown or a contemporary midi dress, ensure it resonates with your inner self.
In conclusion, party wear gowns and midi dresses for women provide boundless opportunities to elevate your evening style. Whether you're attending a formal gala or a relaxed dinner, these versatile ensembles empower you to express your individuality while exuding effortless chicness. Remember to select the outfit that makes you feel confident and beautiful, and relish the joy of experimenting with various styles, colors, and accessories. Dress up, show up, and make every evening a memorable and stylish one!