In the age of digital marvels, applications like the Daily Quotes Maker app have become indispensable tools for individuals. Designed to provide a multitude of creative and practical functions, this app stands out in the realm of versatile and user-friendly applications. In this blog, we will embark on a journey through the remarkable features of Daily Quotes Maker App, breaking them down into categories for a comprehensive understanding.
Introduction to the Daily Quotes Maker App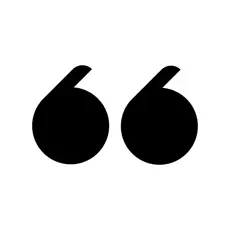 Before we delve into its features, let's introduce the Daily Quotes Maker App and understand its primary focus.
Daily Quotes Maker for iPhone is a versatile application offering a wide range of creative elements, including word art, quotes, memes, logos, posters, festival wishes templates, name art, poems, birthday wishes, mobile wallpapers, social posts, and announcement templates. However, its central focus is on providing quote templates that cater to various themes and emotions.
Now, let's explore the individual features that make the Daily Quotes Maker App truly exceptional.
Features of the Daily Quotes Maker App
Inspiring Word Art and Quotes
The foundation of the Daily Quotes Maker App is its vast collection of word art and quotes. These words of wisdom are designed to inspire and motivate. The app allows users to choose from a multitude of quotes that can resonate with their thoughts and emotions.
Meme and Poster Creation Simplified
In today's world of social media and digital communication, creating memes and posters has become an art form. With the Daily Quotes Maker App, this art form is accessible to everyone. The app offers user-friendly templates that simplify the design process, allowing users to craft engaging visual content with ease.
Festival Wishes Templates
Celebrating festivals and special occasions can be a delightful experience with the app's festival wishes templates. Users can send heartfelt and visually appealing wishes to friends and family during holidays and important milestones.
Name Art and Poetry
Personal expression takes center stage with the Daily Quotes Maker App. Users can personalize their creations with name art and poems. It's a beautiful way to express feelings, emotions, and thoughts through visually striking text and verses.
Heartfelt Birthday Wishes
Greeting someone on their birthday is a cherished tradition. With a wide array of birthday wishes templates at your disposal, you can send heartfelt and memorable birthday wishes that make the recipient feel truly special.
Aesthetic Mobile Wallpapers
Your mobile device is an extension of your personality. The Daily Quotes Maker App enhances your device's aesthetics by offering a diverse collection of mobile wallpapers. Whether you prefer calming landscapes or vibrant patterns, you'll find the perfect wallpaper to match your style.
Efficient Social Media Management
For individuals and businesses alike, managing social media efficiently is a priority. The app simplifies this task by offering a range of social post and announcement templates. These templates enable you to create visually appealing posts that engage your audience and effectively promote your brand or message.
The versatile features of the Daily Quotes Maker App offer numerous benefits, ranging from inspiration and creativity to enhanced communication and efficient social media management. Whether you're a primary school student looking to add a creative touch to assignments or a professional seeking to elevate your brand's online presence, this app has something for everyone.
You Might Like:

SOCIAL MEDIA POST MAKER – CREATE ENGAGING POSTS EASILY
Conclusion
In conclusion, the Daily Quotes Maker App deserves a place in the toolkit of anyone seeking to infuse their digital world with inspiration and creativity. Its user-friendly interface, versatile features, and focus on quote templates make it a must-have for individuals of all ages and walks of life. Unlock the potential of the Daily Quotes Maker App and experience a world of creativity at your fingertips.