Are you tired of wrestling with heavy couches, awkwardly manoeuvring through narrow hallways, and risking damage to your beloved furniture during a move? Don't worry. Professional furniture movers services in London are here to alleviate your moving woes and transform your relocation into a seamless, stress-free experience.
Whether you have to move across the country or across your town, their skilled and experienced team provides safe and efficient transport of your priced possessions.
With attention to detail, meticulous planning, and expertise in handling even the most delicate items, you can trust them to handle your furniture with the utmost care.
Different Types of Furniture Movers Services
Regarding furniture movers services, several types are available to cater to different needs and preferences. Here are some common types you can choose from:
Residential Furniture Movers
These services specialise in helping individuals and families relocate their furniture and belongings from one home to another. They are skilled in handling various types of furniture, from bulky couches to delicate antiques, ensuring they are securely packed, loaded, transported, and unloaded with care.
Commercial Furniture Movers
This type of service is designed for businesses and organisations that require assistance moving their office furniture, equipment, and supplies. They have the expertise to dismantle and reassemble office furniture, such as desks, cubicles, and filing cabinets, while ensuring minimal disruption to the workflow.
Long-Distance Furniture Movers
If you need to move towards a different remote location, long-distance furniture movers specialise in transporting your furniture over extended distances. They have the necessary logistics and resources to handle interstate or cross-country moves, including proper packing, secure loading, and efficient delivery to your new destination.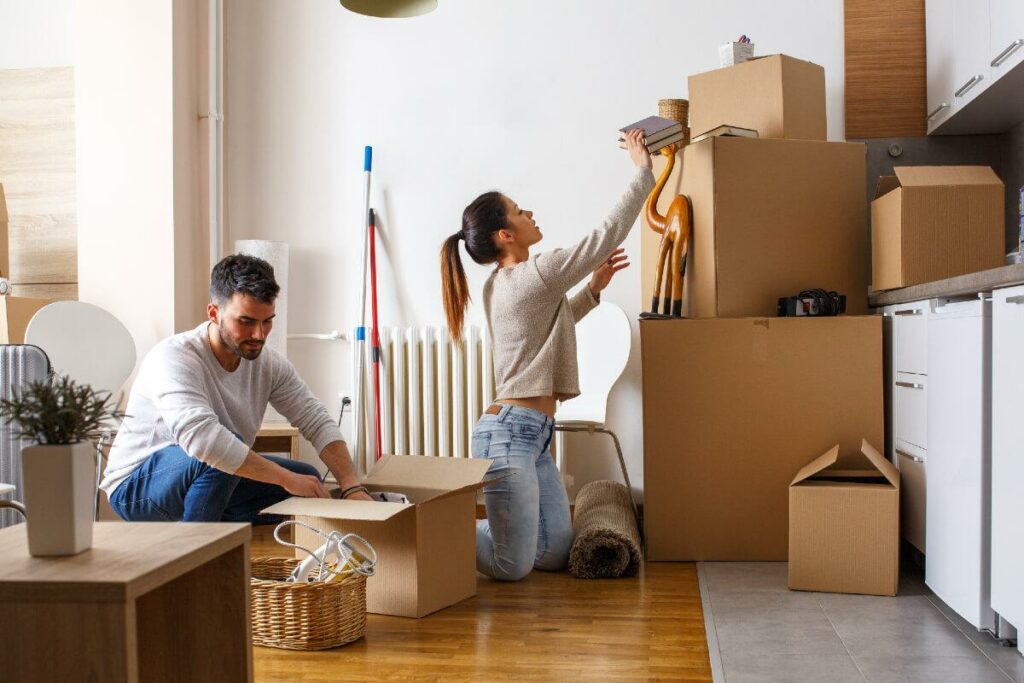 Speciality Furniture Movers
Certain furniture items require special care and expertise due to their unique characteristics. Speciality furniture movers are trained in handling delicate or valuable pieces. Such as antique furniture, pianos, art pieces, and oversized items. They employ specialised equipment and techniques to ensure safe and secure transportation of these valuable possessions.
Furniture Delivery Services
If you have purchased new furniture or need to transport a single item, furniture delivery services can help. These services focus on the efficient and timely delivery of furniture items from stores or sellers to your desired location, providing convenience and peace of mind.
No matter the type of furniture movers services you require, choosing a reputable and reliable company with a track record of professionalism, expertise, and customer satisfaction is essential. Consider your specific needs when selecting the right service provider for your furniture moving needs.
Key Advantages
Furniture packers and movers in London offer numerous benefits that make your life easier and more convenient during a move. Here are some critical advantages of utilising these services:
Professional Expertise
Furniture movers are trained professionals with the knowledge and skills to handle furniture of all types and sizes. They have experience disassembling and reassembling furniture, navigating tight spaces, and ensuring proper packing and protection. Their expertise minimises the risk of damage to your furniture during the moving process.
Time and Effort Savings
Moving furniture can be physically demanding and time-consuming. Availing of the services of professional moves makes it easy for you to deal with other tasks while they handle the heavy lifting and transportation. They efficiently pack and load your furniture, saving time and effort.
Safety and Damage Prevention
Furniture movers use appropriate equipment, tools, and techniques to ensure the safety of your furniture. They have the expertise to navigate staircases, narrow doorways, and tricky corners without causing damage to your belongings or property. With their careful handling and secure packing, you can be contented that furniture is protected throughout the moving process.
Insurance and Liability Coverage
Reputable furniture movers often provide insurance coverage for your belongings during the move. In the event of any accidental damage or loss. You can rest assured that your furniture is protected. And the movers will take responsibility for any necessary repairs or replacements.
Stress Reduction
Moving is no doubt a stressful experience, but hiring professional movers can alleviate much of that stress. They take care of the logistics, transportation, and heavy lifting, making space for you to focus on other aspects of your move or relax. Their expertise and professionalism give you confidence that your furniture will be handled carefully, minimising your worry and ensuring a smoother transition.
Customised Services
Furniture movers offer a range of services tailored to your specific needs. Whether you require full-service packing, storage options, or specialised handling for delicate items. You can customise the services according to your requirements and budget. This flexibility ensures that you receive the assistance you need during your move.
By utilising furniture movers services, you can enjoy a hassle-free and efficient moving experience, knowing that your furniture is in capable hands. From saving time and effort to ensuring the safety of your prized possessions. These services provide invaluable assistance during the relocation process.