In the ever-evolving world of smartphones, Apple has been a dominant force with its iconic iPhone lineup. Among its offerings, the iPhone XR is a budget-friendly option that promises a powerful experience for users in Australia without breaking the bank.
This comprehensive review explores the iPhone XR's design, display, camera capabilities, performance, and more. By the end of this blog, you'll have a detailed understanding of whether the iphone xr for sale australia is the right choice for you.
A look at the iPhone XR:
The iPhone XR, introduced by Apple in 2018, is a budget-friendly member of the iPhone lineup. Despite being more affordable, the iPhone XR offers a powerful and feature-rich experience. It features a 6.1-inch Liquid Retina display with accurate colours and wide viewing angles.
The device is powered by Apple's A12 Bionic chip and 3GB of RAM and delivers smooth performance for everyday tasks and intensive applications.
The iPhone XR excels in photography with its single-lens 12MP camera, equipped with Smart HDR and Portrait Mode capabilities, capturing impressive shots in various lighting conditions. Its battery life is commendable, providing all-day usage with moderate to heavy use.
Although it lacks certain premium features in higher-tier iPhones, the iPhone XR balances performance and affordability, making it an excellent option for users seeking a reliable and value-driven smartphone.
Let's have a look at its features in detail.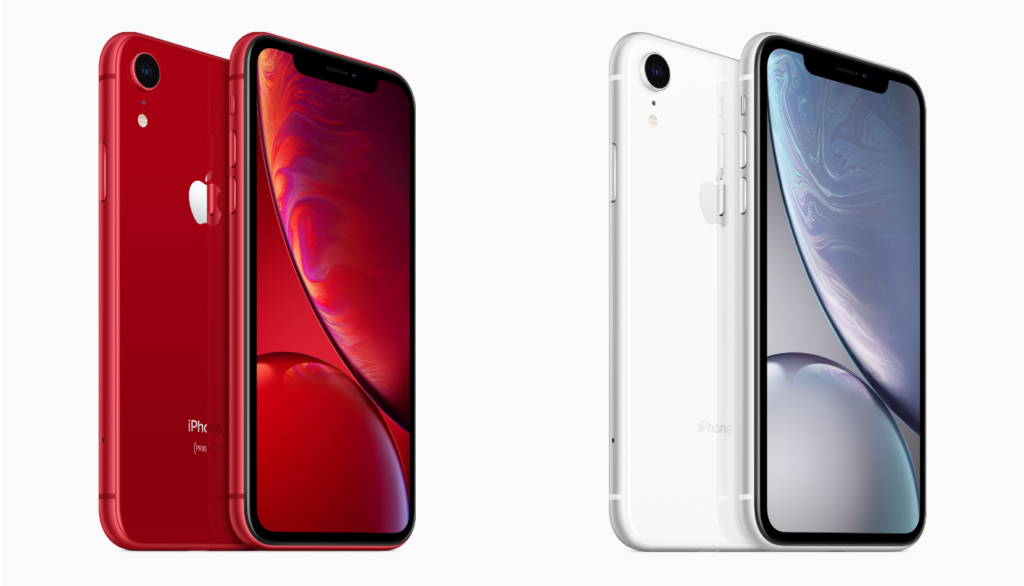 Design and Build Quality:
The iPhone XR sports a sleek and modern design with a glass back and an aluminium frame, available in various vibrant colours. Its 6.1-inch Liquid Retina display offers an immersive viewing experience, while the size and ergonomics of the device ensure comfortable handling.
Despite being a more affordable model, the iPhone XR Australia retains Apple's signature premium build quality.
Display and Visual Experience:
The iPhone XR's Liquid Retina display boasts a resolution of 1792 x 828 pixels, delivering sharp visuals and vivid colours.
While it falls short of the higher-resolution OLED displays on pricier models, the Liquid Retina display still offers an excellent visual experience with accurate colour representation and wide viewing angles.
The True Tone technology further enhances the display by adapting colour temperature based on ambient lighting conditions.
Performance and Software Experience:
Under the hood, the iPhone XR houses Apple's powerful A12 Bionic chip and 3GB of RAM. This hardware combination ensures smooth and snappy performance, handling day-to-day tasks and resource-intensive applications effortlessly.
Coupled with Apple's optimized iOS software, the iPhone XR offers a seamless user experience with smooth animations and a responsive interface.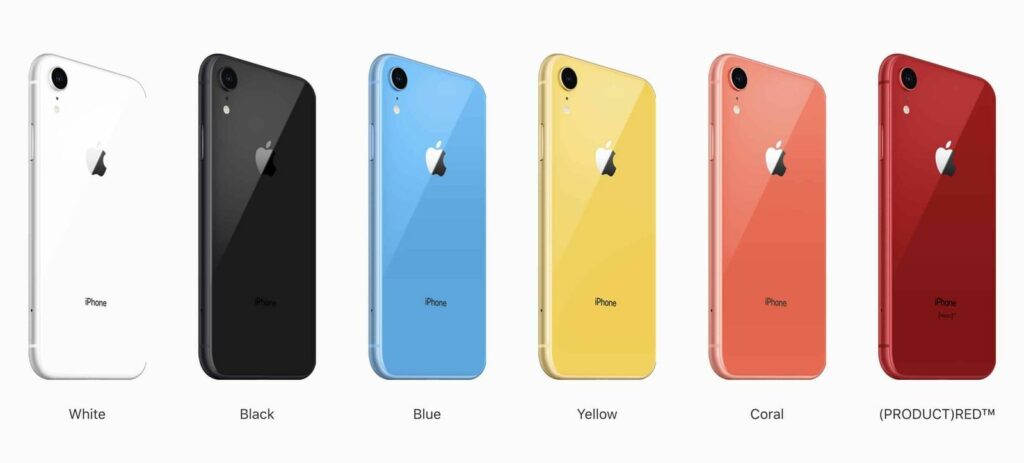 Camera Capabilities:
Despite being budget-friendly, the iPhone XR does not compromise on camera quality. Equipped with a single-lens 12MP camera, the device performs admirably in various lighting conditions. The Smart HDR feature enhances dynamic range, resulting in well-balanced and detailed shots.
While the iPhone XR lacks the dual-lens setup of its higher-tier counterparts, it still offers impressive Portrait Mode capabilities, creating stunning bokeh effects for portrait photography.
Battery Life and Charging:
With its energy-efficient A12 Bionic chip and optimized software, the iPhone XR delivers impressive battery life. Users can expect all-day usage with moderate to heavy use, making it a reliable companion for a day full of activities.
The device supports fast charging, enabling users to top up their battery quickly. Additionally, wireless charging is available, providing a convenient and cable-free charging experience.
User Experience and Reviews:
Real users have praised the iPhone XR's exceptional value and overall performance. The device's smooth user experience and budget-friendly price have won over many users seeking a reliable and feature-rich smartphone.
The camera's capabilities, especially in daylight, have garnered appreciation for capturing high-quality photos and videos.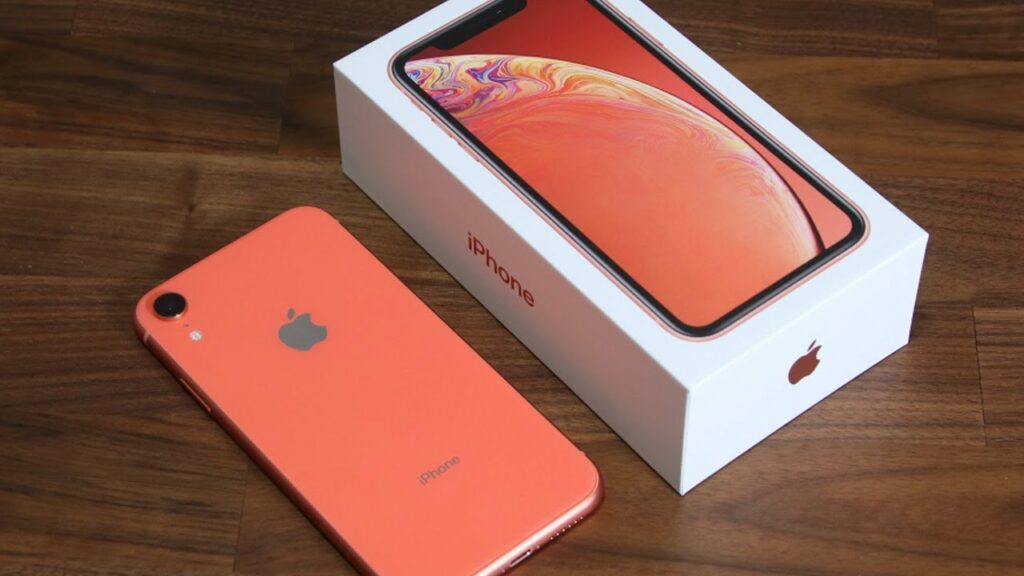 Value for Money and Budget Considerations:
For budget-conscious consumers, the iPhone XR price Australia offers excellent value for money. While it may lack certain features in higher-tier iPhones, it provides a compelling package with a competitive price tag.
The iPhone XR sale caters to users who desire the iOS experience without breaking their budget. Shop around holidays or special events for an iPhone XR best Australia price.
Comparison with Other iPhones:
Comparing the iPhone XR with other iPhones in Apple's lineup, such as the iPhone SE and iPhone 11, helps users make an informed decision. The iPhone XR's larger display and more powerful processor put it ahead of the iPhone SE, while its lower price differentiates it from the iPhone 11.
Depending on individual needs and preferences, users can identify which model aligns best with their requirements.
Conclusion:
The iPhone XR is a budget-friendly powerhouse that offers a compelling experience for many users. Its performance, camera capabilities, and battery life make it an attractive choice, especially for those seeking an affordable entry into the Apple ecosystem.
The iPhone XR proves that being budget-friendly means something other than compromising on features and performance.
If its features and performance align with your preferences and budget, consider exploring it further before you buy iPhone XR. Check out Apple's official website or authorized retailers to learn more about the device.
Regardless of your choice, remember that selecting the right smartphone involves understanding your needs and priorities. Invest in a device that complements your lifestyle and enhances your digital experience. Happy smartphone hunting.