Gone are the days when those with incontinence used to live in fear, shame, and hiding. Nowadays, there is an endless list of incontinence products to enable you to live with the condition without others knowing. One of the most helpful products is pull-up underwear. They are different from ordinary diapers, but they serve the same purposes.
There are many brands for you to select based on your needs, such as perfect size and affordability. In a market filled with different products and options, one struggle is selecting the right or the best pull-ups.
Every brand has pros and cons, making it challenging to select from the list. The selection process should be more accessible when selecting your products based on brands. Here are six top adult pull-up brands to consider.
1. Prevail Pull-Up

A common challenge people face when selecting an adult pullup is deciding the right size and reliable brands. Therefore, you need a brand offering a wide range of products in different sizes for everyone. You can get different Prevail Pull-ups from small to XXL and custom order what fits you from their website.
Besides the size ranges, the prices range from $15.99 to $54.49; this variation is due to factors such as the duration of use, capacity, materials, and size.
Therefore, there is a perfect diaper for everyone, including those who need something budget-friendly. All the diapers have clear labeling to ensure you select the right product and wear them appropriately. The labels are available on the packages; some also have other labels, such as diaper back indicators.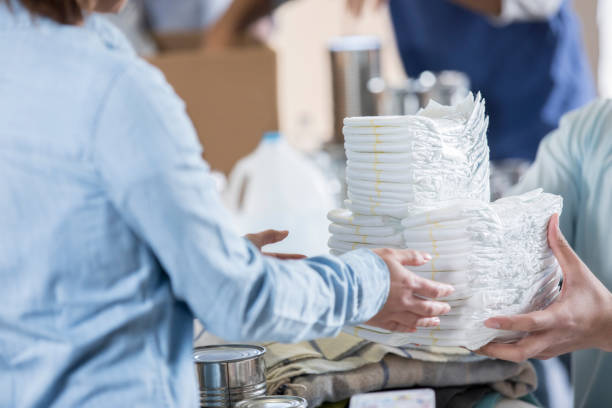 2. McKesson Ultra Pull-Up Unisex Underwear
Suppose you have heavy and severe incontinence; this is one of the best pull-ups to consider. They are designed for people with either bowel or urine incontinence, and they have the best technology to guarantee comfort and reliability.
They are highly breathable due to materials such as cotton and integrated wicking technologies to ensure the top layer is always dry. The price ranges are similar to other market products, $14.99 – $47.99, but they are higher quality than others.
They have dual layers to ensure the moisture drawn is contained in the core, and the bacterial action is slowed down to prevent odors and other inconveniences. Moreover, the brand also has unisex versions making your selection process easier and simpler.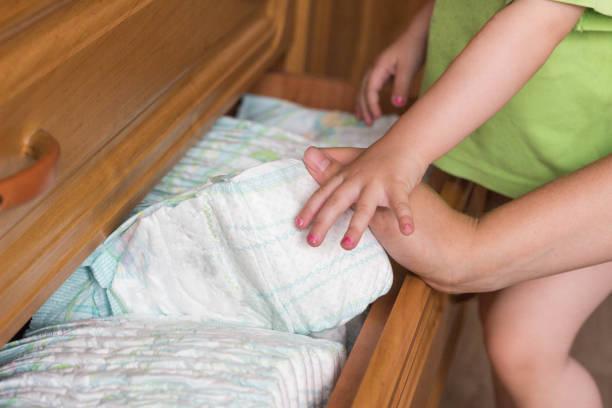 3. Attends Pull-up Underwear
All attend products and pull-ups are disposable, and while you may not enjoy reusing them, you can be sure they will meet all your needs effectively. First, they are highly affordable; hence you do not have to worry about cutting long-term expenses by looking for reusable options.
This also means you can rely on them for heavy incontinence since you can buy in bulk and get additional discounts.
Attends focuses mainly on comfort and protecting the users from skin issues; hence all the underwears have soft surfaces to guarantee comfort. The core is integrated with wicking technology to retain all the moisture and fluids that always leave the top surface dry.
Other technologies, such as "confidence cuff protection," prevent leakages around the thighs and legs even when the diaper is full. Finally, the "odor shield technology" helps you manage all the odor.
4. Tranquility Premium Daytime Disposable Absorbent Underwear

Anyone with low to medium incontinence could benefit from this underwear due to the durational benefits. Once you put them on, you can exchange them after about 6 to 8 hours since they can hold up to 25 ounces of liquid, a level higher than other diapers on the market.
They are also integrated with technologies such as "Kufguards" to prevent sudden leakages. Despite being disposable, they can help you reduce costs by extending the duration you put them on before exchanging them.
Finally, you do not need much assistance to put them on and pull them off; they have tear-away sides, which helps with removal and disposal.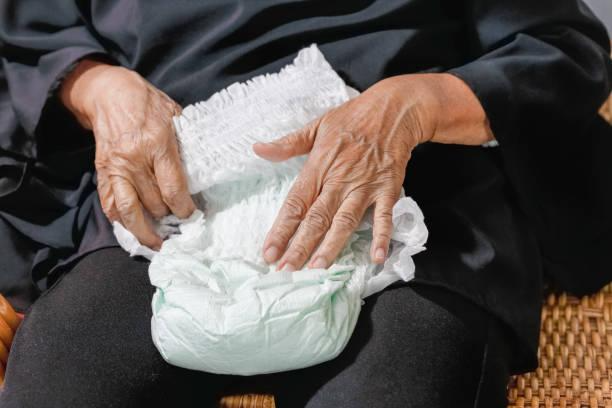 5. Molicare extra mobile Pull-up
Molicare markets its products as the best to carry when leaving the house. Depending on your condition, you can buy different sizes, from small to extra-large, all lasting for about 4 to 6 hours. They are slightly more expensive than other pull-ups since they retail at $51, you are assured of more beneficial technologies, comfort, and reliability.
The core is integrated with technology to lower pH, protecting the skin and preventing allergic reactions. If you are unsure when to change the diapers, the wetness indicator will signal you when it is full. Molicare also uses absorbent polymers to neutralize odors and soft, breathable stretch waistbands to ensure comfort.
6. TENA Complete + Care Incontinence Briefs
This brand offers the best products for those with heavy incontinence. First, they are available in different sizes, from small to extra-large. Someone in need of 2XL may not benefit from the brand. Those who buy them are assured of the best-performing diapers available despite the limited sizes.
A pack contains about 24 diapers and costs about $26; this is a higher number of products than most brands offer. You can save on costs and use them longer due to the various embedded technologies to increase their usage duration. They are latex frees and made from comfortable cotton and fiber to ensure dryness.
Conclusion

Adult pull-ups vary based on price, technology, material, brand, and size. While selecting the ideal types, focus on your needs and conditions to ensure you pick the best from the brands listed. Settle for affordable, comfortable, and with the nets odor and wicking technology to serve you longer.