In this article, we delve into the world of six outstanding Qipao manufacturers from China. We'll look into their unique styles, the quality of their craftsmanship, and their respective reputations in the fashion industry. These manufacturers represent the pinnacle of Qipao production, offering exquisite pieces that range from classic, traditional styles to modern interpretations of this iconic dress.
Whether you're a fashion enthusiast, a cultural aficionado, or someone who appreciates fine craftsmanship, join us on this journey to explore the realm of Qipao manufacturing in China and discover the makers behind these beautiful dresses.
The History and Significance of Qipao
Originating in the Qing Dynasty (1644-1912), the Qipao is a one-piece dress that was traditionally loose fitting and covered most of the woman's body. The 20th century witnessed dramatic modifications in Qipao styles, evolving from a long, wide silhouette to a more form-fitting and shorter length dress, emphasizing the grace and delicacy of the female figure.
Today, the Qipao is an essential part of Chinese culture and fashion, celebrated for its blend of traditional craftsmanship and contemporary style. It's more than just a dress; it's a symbol of China's rich cultural heritage.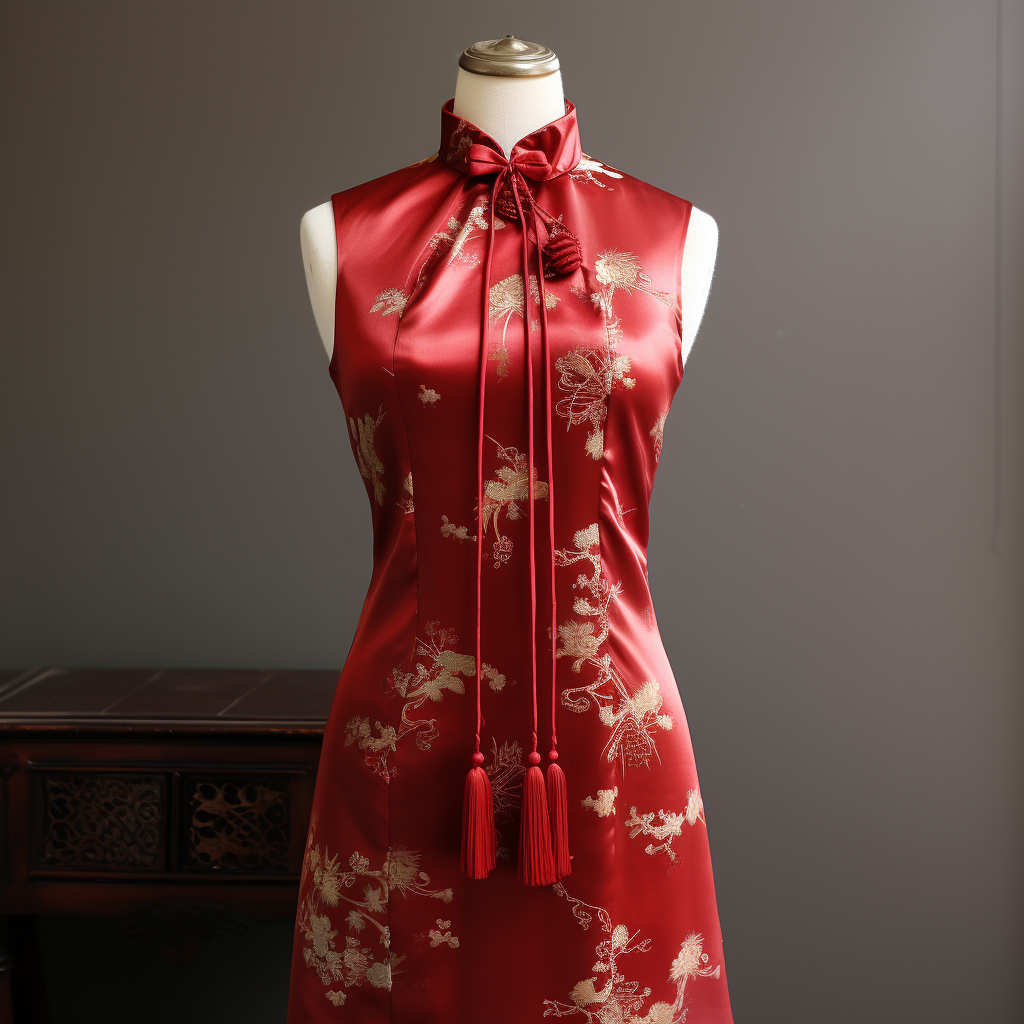 Top 6 China Qipao Manufacturer
1. Hangzhou Yuzhiyuan Silk Co., Ltd.
Recognized for its high-quality silk Qipao, Hangzhou Yuzhiyuan Silk Co., Ltd. has made a mark in the fashion industry. Based in Hangzhou, a city known for its silk production, the company combines local silk materials with traditional techniques to produce exquisite Qipao designs. Their pieces beautifully blend the elegance of traditional motifs with the sophistication of modern styles, making their Qipao suitable for both casual and formal occasions.
| Specialty | Price Range |
| --- | --- |
| Silk Qipao | Mid-range |
2. Shanghai Tang
Established in 1994, Shanghai Tang is a leading luxury brand that has modernized the Qipao while maintaining its traditional charm. The brand's innovative East-meets-West aesthetics and its commitment to quality have made it a favorite among those seeking a modern interpretation of the traditional Qipao. With its luxurious fabrics, ornate embellishments, and superior fit, Shanghai Tang's Qipao designs exemplify the elegance of Chinese couture.
| Specialty | Price Range |
| --- | --- |
| Luxury Qipao | High-end |
3. NE TIGER
As a top haute couture brand in China, NE TIGER offers a luxurious collection of Qipao that caters to high-end clientele. Established in 1982, the brand is known for its exquisite fabrics, intricate handwork, and unique designs. Its Qipao range merges tradition and modernity, creating pieces that are both elegant and eye-catching.
| Specialty | Price Range |
| --- | --- |
| Haute Couture Qipao | High-end |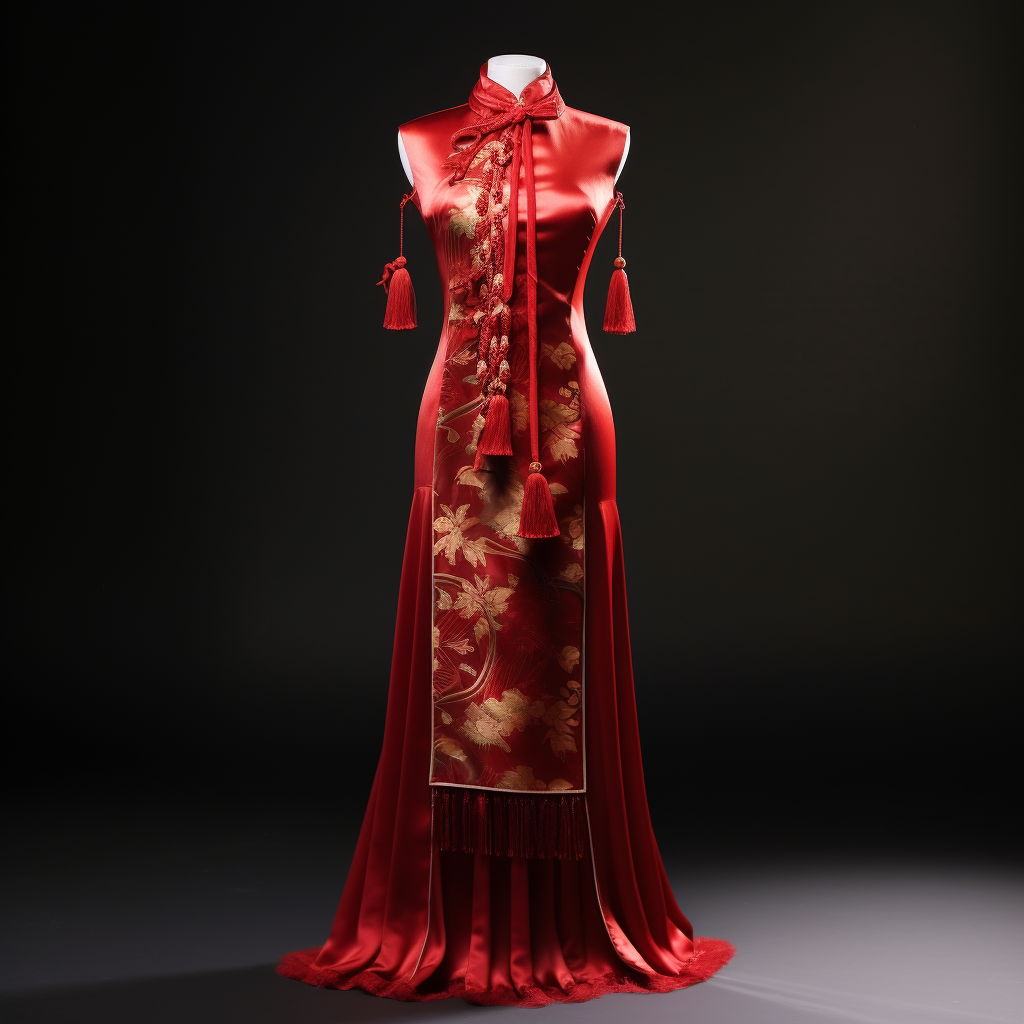 4. JUSERE
JUSERE, a standout brand in bridal and evening wear, offers an array of Qipao dresses that exude elegance and sophistication. They masterfully balance traditional Chinese elements with contemporary design trends, resulting in stunning, timeless pieces. Their Qipao, often seen in bridal parties and formal events, showcases the epitome of Chinese elegance, perfect for those looking to make a statement.
| Specialty | Price Range |
| --- | --- |
| Bridal and Evening Qipao | Mid-range to High-end |
5. Shiatzy Chen
With a reputation often compared to Chanel, Shiatzy Chen has made significant strides in the Qipao market. The brand's signature East-meets-West approach, combined with the use of luxurious materials and intricate embroidery, has earned them a unique place in the high-end Qipao segment. Their commitment to blending traditional Chinese craftsmanship with modern fashion sensibilities makes Shiatzy Chen a preferred choice for style-conscious consumers.
| Specialty | Price Range |
| --- | --- |
| High-end Qipao | High-end |
6. Suzhou Embroidery Arts & Crafts Shop
For those who appreciate traditional embroidery, the Suzhou Embroidery Arts & Crafts Shop offers handcrafted Qipao featuring Suzhou's famous silk embroidery. The company prides itself on capturing the essence of Qipao's elegance with traditional designs and exceptional attention to detail. Their Qipao dresses, while preserving the essence of Chinese tradition, exude a timeless appeal that transcends fashion trends.
| Specialty | Price Range |
| --- | --- |
| Embroidered Qipao | Mid-range to High-end |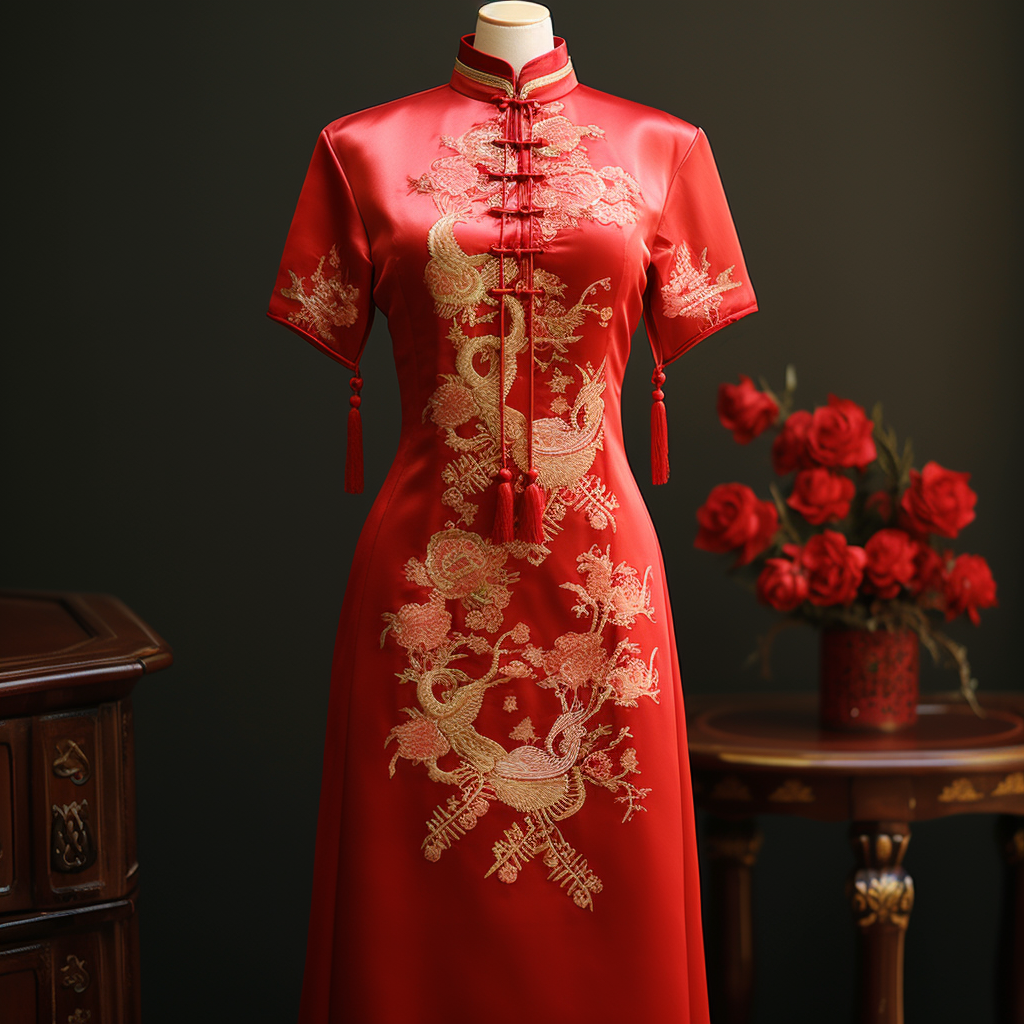 Conclusion
The art of the Qipao is alive and well, thanks to the remarkable manufacturers who continue to carry forward this legacy with their impeccable designs and craftsmanship. Each of these six manufacturers from China represents a facet of the Qipao's charm, displaying a deep understanding and respect for the traditional dress, while also innovatively reinterpreting it for the modern era.
From Hangzhou Yuzhiyuan Silk Co., Ltd's fine silk Qipaos to the luxury interpretations by Shanghai Tang and NE TIGER, the spectrum is broad and exciting. JUSERE and Shiatzy Chen cater to those seeking style and elegance in bridal and high-end fashion, while the Suzhou Embroidery Arts & Crafts Shop keeps the tradition of handcrafted embroidery alive in their beautiful designs.
As we explore these brands, we not only delve into the world of fashion but also the rich cultural heritage of China. The Qipao, in all its grace and elegance, is a testament to the beauty and depth of Chinese culture. As a timeless piece, it bridges the gap between the old and the new, between tradition and innovation. No matter where the trends may turn, the Qipao will always have a special place in the world of fashion.