Bob wigs have been around for decades, and it has also gained wide acceptance in the modern beauty industry. They help add chic and sophisticated allure to your hairstyle, hence known as a timeless choice. However, as the wig becomes more popular, the value of the wig increases and many are left with the question of whether they are worth the price. This article will explore reasons bob wigs are a considerable and valuable investment and why they should be a part of your hair collection.
Table of Content
Reasons Bob Wigs are worth their Price
Bob Wigs vs. Pixie Cut Wigs
Example of Luvme Hair Bob wigs you can Try
Conclusion
Reasons Bob Wigs Are Worth Their Price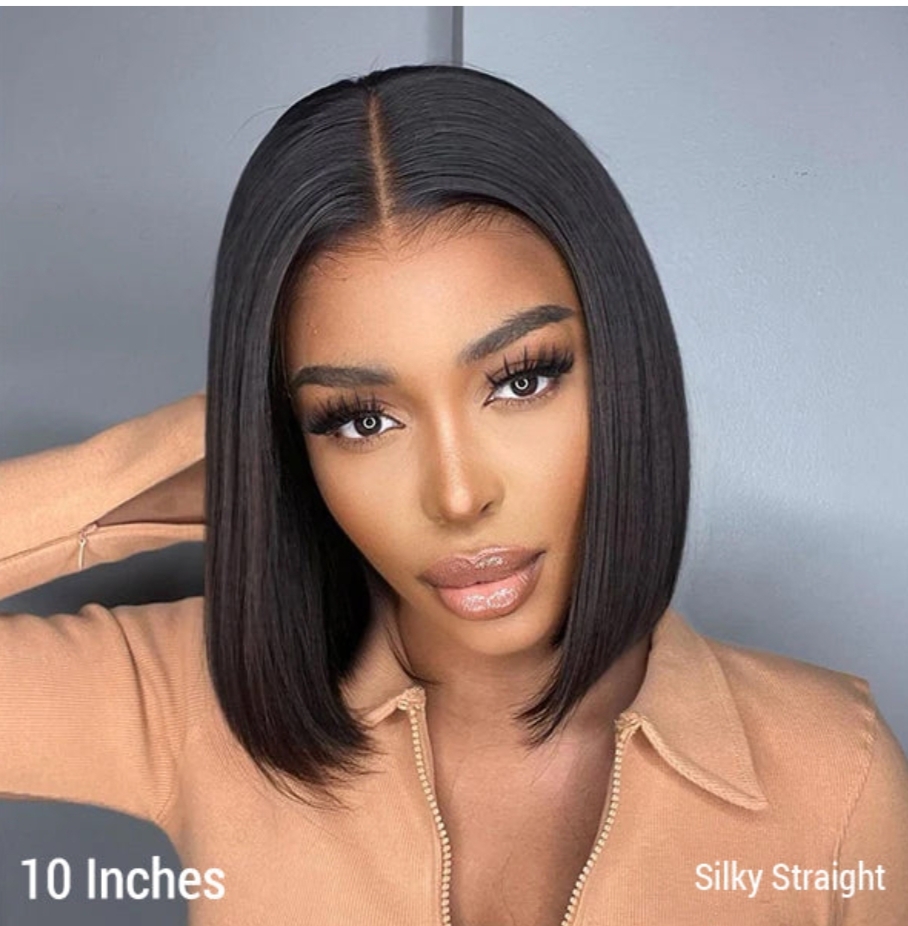 Bob wigs are known for their shorter lengths; however, they might seem a bit pricier because they are made from human hair. Here is a list of reasons bob wigs are worth the price:
Easy Maintenance
The longer the length of your hair, the more you have to deal with maintenance and upkeep. Bob wigs are shorter, so you only need little or no maintenance. In addition, you will spend little time to style a bob wig compared to a longer wig.
Versatility
Bob wigs are not only popular because they require less maintenance but because of their versatility. In the past, these wigs were mostly known for one style; however, more styles have been developed. So, there is no limitation to how many styles you can explore with your bob wigs. You can try the curly, wavy, and straight style. In addition, you can try bang styles with your bob wigs.
Trendy
Bob wigs are few of those wigs that will forever remain in vogue. Although, the style is old, it has continued to gain wide acceptance among wig wearers. While this style is best suited during warmer months, you can also wear them in colder months. Therefore, irrespective of the current fashion trend, bob wigs will continue to offer a chic and flawless look.
Suitable for Many Face Shapes
One challenge people face while searching for a wig is getting an option suitable for their face shape. Choosing a wig that matches your face shape is important to look natural and stylish. Whether you have imperfect facial contours, a fat face, or a wide bone structure, bob wigs will conceal any excesses and give you a perfect look. In addition, if you want to conceal your forehead and highlight your facial features, you can choose a bob wig with bangs.
Bob Wigs vs. Pixie Cut Wigs
Bob and pixie cut wigs are similar hairstyles in the beauty world due to their shorter length. Most times, people are confused about the differences between both wigs. Although they will help achieve a chic look, they have their differences. These are some differences between bob wigs and pixie cut wigs:
Length
Bob wigs have lengths that fall between the chin and shoulder length. They have varying lengths; while some are at the chin level, there are bob wig lengths that rest on the shoulder. You get to choose according to your desired hairstyle. So they are ultra-short and mostly a cropped version of bob wigs.
On the other hand, pixie-cut wigs are shorter than bob wigs. They don't reach the chin level. These wigs are short to the extent they often expose the nape of the neck.
Hair Texture
Regarding bob wigs, there are various textures for you to explore: curly, layered, wavy, and straight. You can choose the texture according to the look you aim for. You get to decide whether you want a sleek, polished, voluminous, or chic style.
While pixie cut wigs have different textures, you don't get to explore much like bob wigs. They are so short that you are limited to certain hair textures.
Styling Options
Bob wigs allow more styling options when compared to pixie-cut wigs. You can choose a suitable hairstyle according to your wig length and texture. In addition, you can wear your style differently: center, side, or back. However, due to their length, pixie-cut wigs are limited when it comes to styling options. You can only customize them slightly depending on the texture and styling products.
Maintenance
How much maintenance the length of such a wig also determines a wig needs. This means bob wigs require more maintenance than pixie-cut wigs. This also applies to styling, as they are both essential to keep your wig looking healthy. On the other hand, pixie-cut wigs require low maintenance and styling. Therefore, you can style them with your fingers using a minimal styling product.
Example of Luvme Hair Bob wigs you can Try
Put On And Go Realistic Glueless Black Yaki Straight Bob With Bangs
Ultra Full Undetectable HD Lace Side Part Bob Wig
Luvme Hair Upgraded Silky Straight Glueless Minimalist Lace Bob Wig With Bangs
Trendy Short Cut Curly Minimalist HD Lace Glueless Side Part Wig
Glueless Asymmetric Side Part 4×4 Closure Bob Wig
Summer Style Glueless Deep Wave Bob Headband Wig
Glueless 5×5 Closure Undetectable HD Lace Bob Wig
Conclusion
Bob wigs, especially ones made from human hair, are expensive; however, you will never regret having them in your hair collection. They help you look chick and sophisticated. The beauty of this wig is that they are suitable for any face shape; you only need to choose the right style and texture. This article delved into why bob wigs are worth the money and how they compare with pixie-cut wigs.