A shirt that is expertly crafted takes more effort to create and will last you a long time. Cheap, mass-produced shirts typically have a shorter lifespan and a worse aesthetic. Therefore, it pays to spend money on high-quality apparel. Fortunately, it is difficult to mimic quality and it is obvious when a shirt is being made cheaply. The greatest place to start is by being aware of what to look for. A list of the essential components of premium shirts for men is provided below.
1. Customised Fit
An excellent customised fit is the first and most crucial component of a high-quality shirt. Making a huge box, poorly fitting garment that fits everyone is less expensive.
To shape your back, look for back seams or back darts. A well-tailored shoulder and armhole make a significant difference in how a shirt drapes off your frame. No matter how excellent the stitching or cloth, if the shirt does not fit properly, you will not enjoy wearing it.
2. Superior quality Collar
Three pieces of fabric—the top collar, the bottom collar, and the interlining placed between them—are used to make collars. Interlining is essentially a second layer of fabric with similar fibre characteristics. The interlining gives the collar the firmness and "body" necessary to stand up and have a formal, formal appearance.
A collar's stiffness and drape may be changed by altering the interlining. Additionally, the interlining is bias-cut to improve the "roll" of the collar's upper edge. Similar to how great custom clothes do not employ press-on fusing, world-class shirts do not utilise it. The durability of the clothing is the cause of this. Even if a shirt has crisp press-on fusing, after a certain number of washes the glue will start to weaken, and bubbling will appear. This is most apparent at the collar roll or fold, which experiences the most wear and tear.
Although it is considerably more challenging to correctly sew into the shirt and requires a highly trained tailor, a stiff interlining that is not fused into your collar will nevertheless give you the same effect. Fused collars are frequently used since they only need a hot iron, steam, and a little know-how. The top edge of the costly shirt collars has a lovely "roll" to it. Instead of seeming pushed, the top roll edge should gradually curve over the collar stand and have a suppleness in contrast to the stiff collar points.
3. Detailed Stitching
On the exterior of the premium shirts for men, excellent stitching is obvious. If you turn a shirt inside out, it will be tested. It should appear of comparable calibre. High stitch per inch count, excellent stitch tension, no loose threads, no chain stitch. Because the stitches won't snag and snap on pointy things, shirts with a high stitch count also endure longer. Additionally, it results in tighter seams and crisper lines. Another factor is the stitching's fineness in relation to the seam edge. For a shirt of excellent quality, there should be no missing stitches or wavy lines, and the stitching should be 1/16″ away from the seam edge.
Although today's tailors have guides on their sewing machines that allow them to stitch at extremely small tolerances, this level of quality is no longer common due to the requirement to sew even more quickly for mass production.
4. Cut down Flat Seams
These days, many shirts omit this essential component. When it comes to exquisite men's shirts, flat felled seams are the sign of excellence since not all seams are made equally. The raw edge of the cloth is sandwiched inside a flat felled seam. The appearance of the clothing is tidy and polished from both the inside and the exterior. This seam requires three passes at the seam and significant tailoring skill to complete.
The three stitches and concealed seam allowance create a seam that is exceedingly strong. Today's shirts frequently use shortcuts since constructing this seam requires more labour. Nowadays, a simple overlocked seam is increasingly popular, although it leaves uncomfortably close seam allowances on your skin and is significantly weaker. A flat felled seam created with a chain stitch is also fairly typical. Machines can create this seam in fewer stages and with less human interaction, which benefits factories but disadvantages consumers. Compared to a single needle lock stitch, the chain stitch is substantially harsher on the inside of the garment.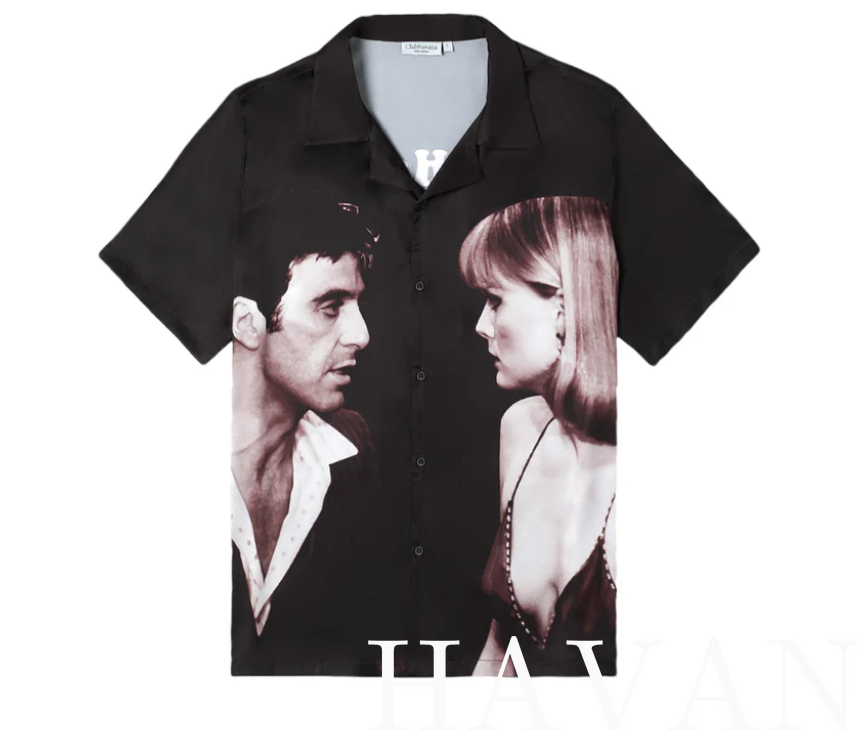 5. High-Quality Cotton Material
The important concept to grasp is the fineness of thread used to weave a material that is rather thick. Cheap shirts sometimes feature thin materials made of cheap, coarse cotton. Fabric will often be the thing that is sacrificed the most because it is the most expensive part of a shirt and the simplest option for a maker to save money. For reduced creasing and longer-lasting clothing, try to pick a fabric with a nice combination of fine weaving and medium thickness. Being purists, we have also avoided materials with stretch for a long time. However, 2% spandex just makes for a pretty comfy shirt.
6. Mother of pearl buttons
The quality of a garment may be easily determined by looking at the buttons. Simply explained, a shirtmaker won't use pricey buttons on a shirt that costs a lot of money or inexpensive buttons on a garment of high quality. Although they contribute little to the appearance and can melt when exposed to a hot iron, plastic buttons are robust and practical. They are the most popular button on the market and only a small portion of the price of more luxurious options. Mother-of-pearl buttons are the greatest choice since they are gorgeous, heat resistant, natural, and tactilely satisfying. They have a unique appearance that can't be imitated due to the natural lustre and unique appearance of each individual button.
Conclusion
To create premium shirts for men, several little, expertly created elements are required. You may perhaps use this list to understand what to look for while choosing work shirts. When you utilise things that ooze quality, you know how you feel. They enrich, enlighten, and improve the quality of your life. The same is true of a dress shirt of excellent quality.